Cut a Rug
Sooo....my living room is my never ending project. The rug that we had gotten (
see here
) is too small and Pier 1 doesn't make it in an 8x10. So it has been taken back and the process of finding something both Tommy and I like is getting to be a little daunting. The annoying thing about buying online is that while the shipping may be free, most places have you pay to return it, which I have a feeling will be a pretty penny for an enormous rug.
Oh, and I happen to be super picky. Who knew? I am wanting a lighter color rug (beige/tan/khaki) with sage, red, brown and orange...basically warm colors in a large graphic floral pattern and not tufted so that the rug doesn't pull when you vacuum it. Easy, right? Yeah, not so much.
Here is
the rug
I am totally in love with. (Thanks Megan : ) For some reason Tommy won't go with the $800 price tag. I even have a 10% off coupon...that isn't working. Megan even tried to use the rationale that if we keep it for 8 years we are really only paying $100 a year for the rug. Yeah...that didn't really work. Don't you just love?????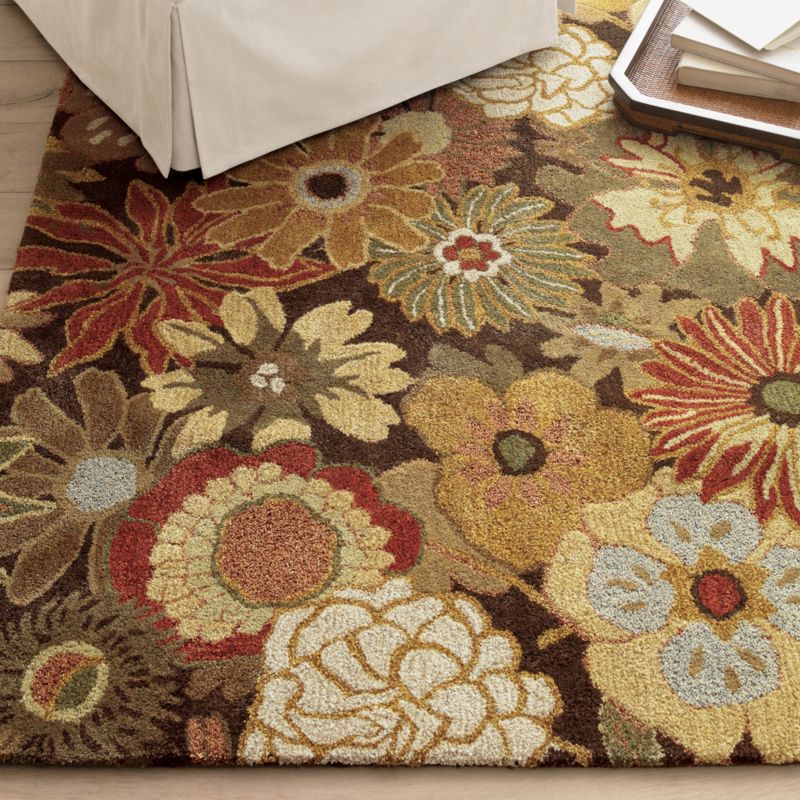 So far the only other rugs I have found are this one. I am wondering, though, if it will be too dark...our room is pretty dark and I am going to have a dark leather couch. Do you like the one below better or this one from Overstock (for some reason it won't let me pull the picture) better? I am thinking I like this one better....

This rug is just okay....not loving it, but think the lighter color would help lighten up our dark living room. Ugh. Decisions, decisions. Let me know what you guys think.

Also, if I have missed somewhere for rugs online or in person, let me know where I should go. I have searched Pottery Barn, Pier 1, Target, Overstock, Home Decorators Collection, The Great Indoors, West Elm, Crate and Barrel, we even went to Aminis, and JC Penney.