Menu Monday
It's been awhile, hasn't it? I promise I have still been eating. Just not with a plan. Here's what we have going on this week:
Monday:
Cauliflower Crust pizza. Recipe and Photo via Recipe Girl.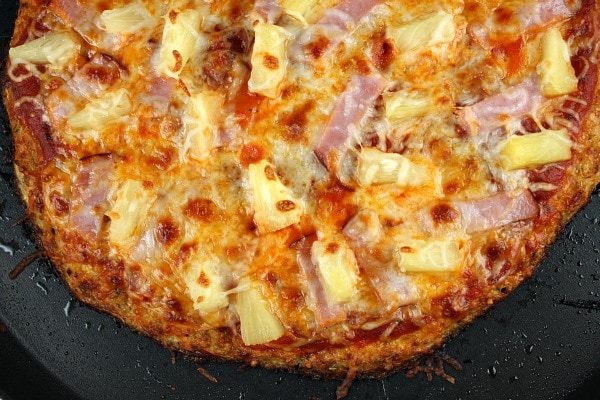 I made this a few months ago and I loved it. I made several modifications (read about them here), but it was definitely a good way to incorporate more vegetables and less carbs.
Tuesday:
Spicy Turkey & Hatch Quiche and Salad. Another favorite around here is Elefantita's Alegres' Spicy Quiche. I have made it before several times and we love it each time. It also reheats great for leftovers.
My modifications is that I don't have hatch chilis, so I use chopped green chilis. Also, I used ground chicken instead of turkey.
Wednesday:
Chicken Meatballs and Cauliflower
I have made both of these recipes before and they are both great!
Thursday:
Melt in your Mouth Chicken and Pioneer Woman's Spicy Stuffed Mushrooms
These are both new recipes for me, so I am excited to try them. They both look delicious and the chicken looks super easy. I will keep you posted.
Friday:
I have made this before. It is definitely okay. Not my favorite, but not bad at all. Figured we should throw another protein in this week.
Look forward to seeing what you guys are cooking!