Cauliflower Pizza Review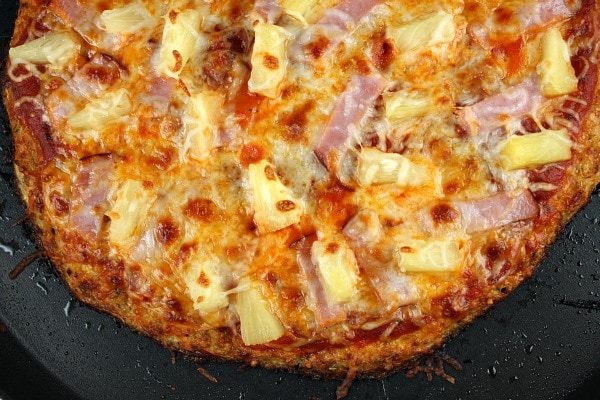 So yesterday on Menu Monday I posted about the Cauliflower Crust Chicken from Recipe Girl. I have gotten lots of comments asking about it, so I thought I would give you my review!
I actually made this last night because it sounded good. And it was. It was really, really good.
I actually made mine with pesto sauce and then topped mine with mozzarella and cherry tomatoes.  Tommy even loved it.
The only thing is that it was slightly labor intensive and I would definitely save this for a weekend next time. Also, I really would recommend doubling the recipe. I needed way more crust…I only got 4 decent size pieces out of the whole pizza.
Another note – DO NOT grate the cauliflower by hand if you don't have to. Use your food processor and save about 15 minutes. I learned this the hard way. I grated a cup and a half of cauliflower by hand and then added the cheese….only to forget that you have to steam the cauliflower first. Next time I wizened up and used the food processor and saved a good 14 minutes.
Let me know if you guys try it!