Lots to Say
First, hi to all of my new followers. I feel so popular!! I find it so funny that anyone is even remotely interested in what I might have to say. I think I might even have a giveaway when I get to 100. I am not sure what yet...but it will be fabulous. I am thinking a gift box of my favorite things? But don't hold me to that.
Also, thanks for all of your input on my bedroom. All of my interior design savvy friends, you will be taken up on your offers for help. :) Today on the Elements of Style blog I came across this fabulous bed from Horchow. Do you not just love it? I mean, I think this could be "the one."


Erin had gotten this one from Crate & Barrel, which I also love and I kind of like the price tag better.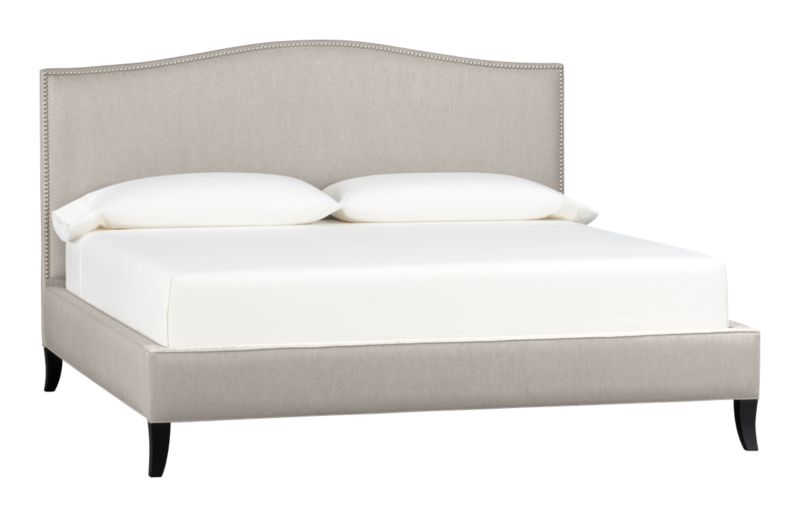 Sadly, my husband has informed me that he prefers a wood bed. I think I can change him, though. Isn't that what marriage is all about?
I kid. I kid.
In other news, even though I haven't been writing on my blog in the past week, I have been reading. And I found some super cute stuff.
I am in love with these poms featured today at
Spearmint Baby
. They used to be t-shirts. Adorable. A full tutorial is available at
Craftoholics
Anonymous.
If it is cold where you are, how about giving a cup of cheer to your friend or neighbor? I love, love, love this "craft" and free printable from
b*spoke
with a full tutorial from
Twig and Thistle
.
And lastly, for all of my
DIY
Design friends (I am talking to you
Aja
), you will love the
Knock Off Decor
blog.
They take an inspiration piece like this
chandelier
from Pottery Barn. (Iris, I think this is your
chandelier
!)
And take this old one...
And make it to look the inspiration piece. Pretty amazing.
In other news, I had a great weekend with my two wonderful college roommates this weekend. We celebrated
Jane's
32
nd
birthday and had a great time! Our weekend pretty much consisted of eating, gossiping, drinking, chatting, drinking, eating and watching Sex and the City 2 (could have done without an hour of it) and watching Twilight Eclipse (again and totally worth seeing twice).
In addition, there was lots of Words with Friends. I am now currently in the middle of a game with my mom, my mother-in-law, the two friends mentioned above, my sister and a pass back and forth game with Tommy. And this may be the reason this blog is lacking....