A whole bunch of random
Shock of all shocks – I am posting for like the 4th time this week. I had high motivations to go to the gym tonight, but when I got home and was sweating in my house because my A/C cannot keep up with the 115 degree weather, I decided to just call it a workout. You know, because I did break a sweat. So I have some spare time on my hands that I didn't plan on.
Oh, I remembered the "symptom" that I forgot to tell you guys about the other day on my bumpdate post – brace yourselves, it's a good one. I am losing my belly button. It reminds me of the tip of a tied balloon. (How's that for a visual?)
This week I also got a notice that I was 100 MB away from using up all of my data on plan for this month. How is that even possible??? For the past two days I have turned my data off on my phone and only been using wifi. Out of principal, I refuse to pay AT&T another dime.
So instead I decided to pay $54 and buy one of these:
That would be a wireless repeater. Who knew such a thing existed? I am hoping it will extend my wireless signal from my office to my bedroom. We'll see.
I have read a lot of posts on the Olympics lately. I will watch the Olympics, but I definitely don't have the fever. Little known fact about me – I actually attended (not, competed in, obvs) the 1996 Olympics in Atlanta. Very neat to have done that and glad I could check it off my bucket list. We saw USA Basketball, gymnastics (not USA) and Bruce Willis and Demi Moore.
Also, has anyone seen that Olympic commercial where they have Olympians who are all "I haven't had a dessert in two years. I haven't had watched tv in six months."? I cannot help but think to myself that I cannot imagine a worse fate – no tv or dessert? Are these people in prison? Actually, you can probably get both in prison. They must be in hell.
So I was going to go pick up a rotisserie chicken to make dinner tonight, but I have decided I cannot possibly leave my house. Instead I am improvising with things I have on hand. I am going to try my hand at these baked buffalo chicken taquitos from the Taste and Tell blog. Since fighting heat with heat makes total sense. However, I have been craving buffalo chicken (I know, so random), so it fits.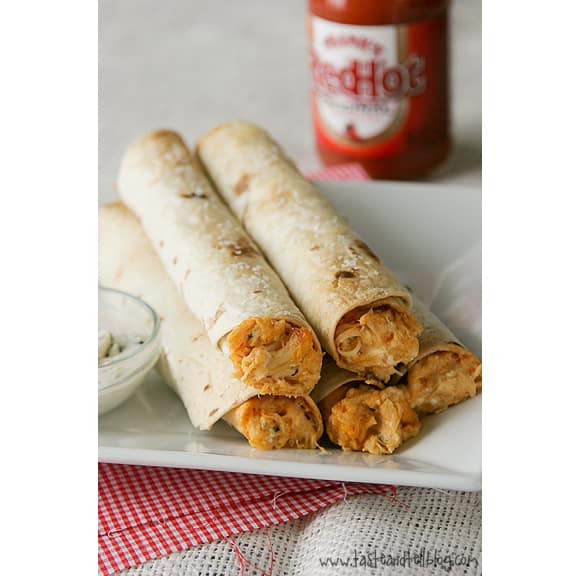 Speaking of food, I finally ate sushi and survived. (Don't worry it was fully cooked and I talked to my doctor about it.) I went with another pregnant friend and figured if she could jump off the proverbial cliff, I could too. We both made it.
And that wraps up my random world. And a glimpse inside my stream of consciousness.