Weekly Faves
I know most of you guys probably follow the Hostess with the Mostess, but last week she had THE most clever ideas!
For example, a cookie that looks like a cupcake!
Or a Wish themed party.  I think the dandelion in the corner is just the best idea ever!
Um, a milkaholic party. Is this not amazing?  I love the graphic design. 
Okay, so maybe I just really, really loved three ideas from HWTM.  Moving on.
Crissy's Crafts had the most amazing bonfire cupcakes. I especially love these because they look like something I could do, but are so clever!
I am a sucker for presentation and these cupcakes featured in a cup (um, hello double entendre!), are just so adorable.  See even more at Swanky Chic Fete.
Also in cake related news, Tip Junkie featured 28 cupcake and birthday cake ideas.  I especially love these first two.  Don't they look easy enough to do yourself? (Famous last words.)
Victoria at a Subtle Revelry featured these festive and functional candles.  Just be sure you blow them out before you eat your dessert. You can buy them here.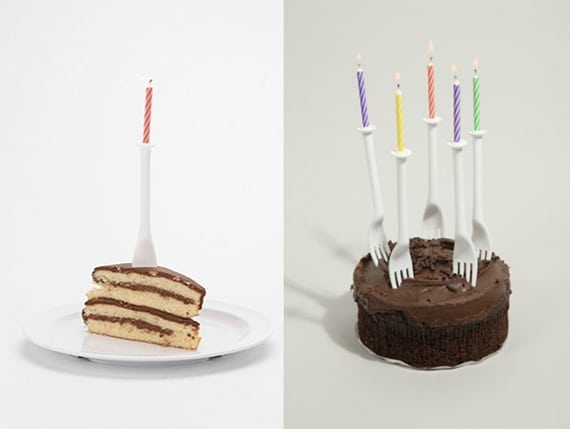 And speaking of cakes (loving my segues!), I LOVE this bunting featured at Attention to Detail via Lovely Scribbles!
And I have no creative segues for this one (there is probably a really good one out there, too), but I did think these child safety tattoos were creative.  Obvs, I wouldn't send my kid (not that I have one) out with these all the time, but if you were at a festival or something where there were mass amounts of people, it could be helpful.  Via Infarrantly Creative.
Also on Inffarantly Creative she shows you how to take this:
And turn it into this:
I want one! Though, I would probably just pay for it. I prefer to outsource any hard work.
My blogging friend Christine of Barefoot with Champagne did a great post on how she displays her vacation photos.  Here is her final product. Read the full story here.
I hope you guys are inspired!