Natural Eating Hits and Misses
With the start of the new year, I embarked on a healthy eating initiative for myself. I said goodbye to cupcakes and hello to cuties. I have found a few things I really love and a few things that I really hate. I thought I would share some of my faves and not so faves with you.
Granola:
OMG. The Whole Foods Blueberry Almond Granola is like THE.BEST.THING next to an oatmeal cookie that I have ever had. And since an oatmeal cookie isn't really in my new healthy lifestyle, I have to get the next best thing.
You would honestly think I make this myself because I tell EVERYONE I meet about it. It is pricey ($6 for this little tub), but totally worth the cost.  I am seriously in love.
And on the notsomuch side:
Actually, I am sure this granola would be okay if I didn't already have the Whole Foods brand to compare it to. The only way I can eat it is in yogurt. Meh.
Fruit:
I have apparently been living under a rock because I did not have my first cutie until this year. These things are so amazing. They are easy to peel, seedless and taste as close to candy as I have gotten in the past 29 days.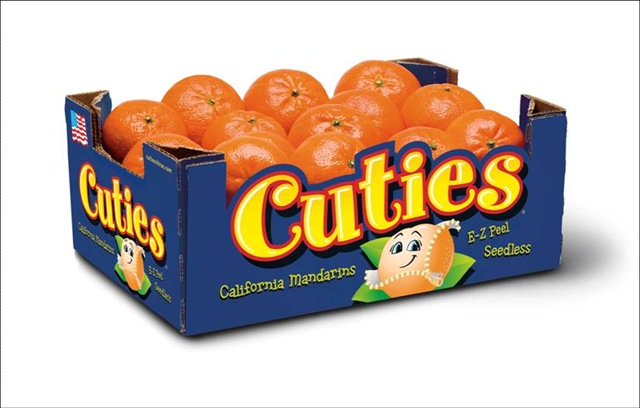 Let it be said, do not be fooled with an imposter:
Tommy and I were at the grocery store and he talked me into Tangelos because they cost so much less. Um, yeah. There is a reason. Double meh. So meh that these now have a home in a work break room.
I also love dried fruit. This one from Whole Foods is only 29 calories, no added sugar and is sweetened with cinnamon. It has great crunch and is a really good treat.
So you know when you eat Special K with Red Berries and you just look forward to the strawberry slices to show up in your spoon? (Is that just me?)
Yeah. Well, there is a reason it also comes with the cereal bits. Take my word for it.
And while I don't have a corresponding miss for this hit, I do love some Pirate's Booty!
They taste a lot like cheetos, only they aren't as bad for you. A girl has to have some fun, right?
Fill me in on your favorite natural foods/snacks! I am so new at this, so I need as much help as I can get!