Some Faves
First, I changed my commenting settings since so many people (all two of you) were having issues commenting on my blog, so hopefully this makes it easier for everyone to leave a message or ask a question.
With it being about 2 degrees below zero, Holden and I are hanging at home today.  I thought I would post some of my current favorite things – both baby and otherwise!
Favorite Snacks:
Since I love a good snack and with that being one of the easiest things to eat right now, here are my top 2. (I can't promise nutritional value.)
OMG – Cinnamon Glazed Pecans from Target are AMAZING. Ladies, you must try these. Assuming you like nuts. Like at all. I love to get those nuts from street fairs where they smell of sugar and cinnamon for about a mile. That is what these taste like. And for an extra treat, mix some semisweet chocolate chips in with them. You will thank me.
For my neighbor gifts for Christmas, I wanted to make a s'mores snack mix, but needed something easy seeing as I had an infant child. (Side note, my niece kept calling Holden Baby Jesus all throughout the holiday season – hilarious.) So I took to pinterest and made this s'mores mix. I was too lazy to actually melt the white chocolate, so I just adapted the recipe by dumping golden grahams, white chocolate, semi sweet chocolate chips and the freeze dried mini marshmallows into a bowl and serving that up. It was a huge hit!
Moving on to baby related items. Let's talk diaper rash (totally appropriate after a food post, no?). Holden was rocking a diaper rash, which I didn't think was possible in a newborn, but apparently is since he has a very regular system (too much sharing)? I tried my go-to with Emmy, which is maximum strength Desitin with no results. My friend Jane recommended Triple Paste Diaper Rash Cream and the rash was gone within 12 hours, so I give this a highly recommend.
Another baby item that I have liked are the Dr. Brown's Breast Milk Storage bag. (I have now used the word "breast" more times than I care to on this blog.) Anyway, with Emmy I had leakage problems with the Nuk, Lansinoh and Medela brands, so I wanted to try something else. I haven't defrosted these yet, but the thickness of these is far superior to the others I tried.
Favorite pants for my mom wardrobe Champion C9 from Target (I don't do high dollar athletic wear….however, the $40 price tag might lead you to think otherwise – this mama buys on sale!) While on maternity leave, I am 100% rocking the stay at home mom athletic wear wardrobe. Ironic, of course, since I haven't seen the inside of a gym in about 9 months, but that is neither here nor there.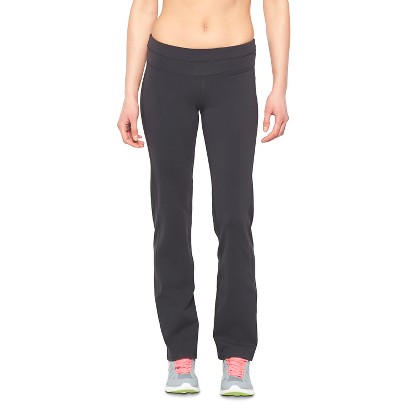 Right now in store they have these $40 pants marked down to $30 and you can text for a mobile coupon to get an additional $5, making them $25. I love the fitted pants and they come in short, which is super helpful because I can never find athletic pants that don't need to be hemmed, which seems totally ridiculous.
And since we are on the topic of working out, I did get the new FitBit Charge for Christmas and I am loving it. I also now know that I live a very sedentary lifestyle. I am hoping that once I go back to work, it will be easier for me to include gym time into my routine. Right now it is a challenge to reach 5000 steps a day, as I am reminded a lot.
I especially love how it tracks my sleep and gives me an excuse to be totally grumpy when I show my family that I only got 5.5 hours of sleep. :) Or makes me put on my big girl panties when I see that I somehow got 7.5 hours (though it felt like about 2).
If anyone has a fitbit, do you know how to add breast feeding to my calorie burn on this? I am looking for any excuse to eat extra during the day to meet my goal!
Now that you can hopefully comment easily on my blog, let me know some of your favorites!